Professional, efficient and affordable printing. Swey is a multi-disciplinary communications agency in Stellenbosch and Cape Town, serving all of South Africa, and we are the prefered design and printing company for numerous wine, agriculture, business, engineering, property, health and education brands.
Not to mention that we're contracted by some of the best-known universities in the country – and numerous municipalities and councils. Why? They know Swey offers not only superior graphic design but are also equipped to handle all of their business printing. Using our extensive network of industry contacts, Swey ensures your printing is always to spec and always on time.

BUSINESS PRINTING BY SWEY
We oversee and manage all types of printing – from brochures and leaflets to adverts and even books, calendars and magazines – anything your business needs to be printed. 
What's more, we offer the full service, including all creative and design as well as the printing. And we even do all of your branding, too.
THE BENEFITS OF PRINTING BY SWEY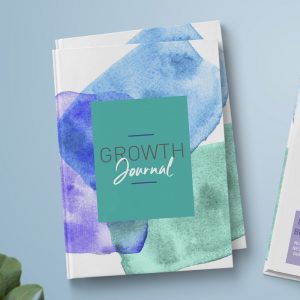 NEW BOOK: A JOURNAL FOR PERSONAL GROWTH
84 pages of advanced neuroscience and overcoming loadshedding to get the job done. See how Swey handled the printing of the Growth Journal, the first book by business changemakers LifeXchange Solutions.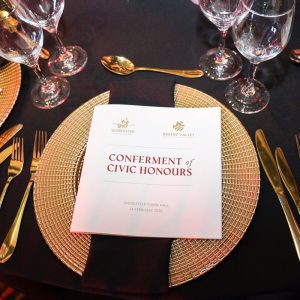 WORCESTER: CONFERMENT OF CIVIC HONOURS
See how Swey handled the design and printing of the programs, invitations and banner artwork for this honourary event hosted by the Breedevally Municipality.
CONTACT SWEY FOR SUPERIOR BUSINESS PRINTING
We'd love to grab a coffee and show you what we can do.
FAQs ABOUT BUSINESS PRINTING
Got a design, printing or branding query? Have a look at these frequently asked questions. Or, just ask us.
Why do you need business printing?
In short, if you need things printed as a business, it's probably quite a few copies or you need it to be really good quality to impress stakeholders. And that can get very expensive if you just take it to your local print shop.
With business printing, we use our industry contacts to get you more affordable deals with reputable printers. See, the bigger printers are able to reduce costs by working you into their large print orders, so there's room to negotiate for a better price with a larger, reputable printer. 
Of course, you need to have the industry contacts to get it done. And that's what Swey offers, our know-how to get you the best possible price and quality printing.
What to look for when choosing a printing partner
How experienced are they? Talk to the agency's existing clients, read their testimonials

Can they deliver on time? Make sure they have the capacity and the contacts to deliver

Are they priced fairly? Marketing costs can get out of hand, so ask around, get a few different quotes

Can you work with them? Make sure you enjoy and trust the person you're dealing with
For superior service, check out
Swey Design
Plus: Discover more marketing services offered by Swey: