Memorable events, carefully planned and beautifully executed. Swey is a multi-disciplinary communications agency in Stellenbosch and Cape Town, and we are the prefered event management company for numerous businesses and local municipalities in the area.
Why? They know Swey offers superior event management and planning services at a very fair rate, and they can trust that we'll deliver well-planned and executed corporate events that suit their pocket and needs.

CORPORATE EVENT MANAGEMENT BY SWEY
From public and branded events to launches, roadshows, conferences, exhibitions, seminars, as well as breakfast, lunch and dinner, and even your private and exclusive stakeholder events. We plan and manage really special corporate events cost-effectively – just ask our clients.
Bonus: Get it all done in one place – Ask Swey about also handling all your design, printing and full-service branding.
THE BENEFITS OF CHOOSING SWEY FOR YOUR NEXT EVENT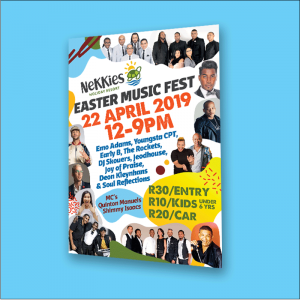 FAMILY MUSIC FESTIVAL IN THE BREEDE VALLEY
A heritage Easter with 15 top new musicians, and you're free to bring your cooler. See the bang-up job Swey did in organising the hugely successful new Worcester Easter Bazaar Festival.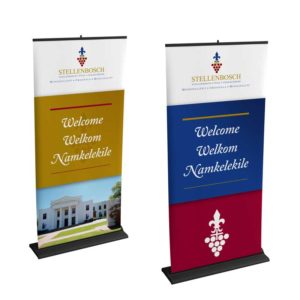 THE MAYOR'S AWARDS IN THE WINELANDS
CONTACT SWEY FOR SUPERIOR EVENT MANAGEMENT
We'd love to grab a coffee and show you what we can do.
FAQs ABOUT GRAPHIC DESIGN
Got a design, printing, social media or website query? Have a look at these frequently asked questions. Or, just ask us. 
What is event management?
In broad strokes, event management is taking care of all the planning and on-the-day management that needs to happen to make your event a success. From the venue to the refreshments, programme, atmosphere and all the technical aspects of making your dream event a reality. That's what we at Swey do.
What to look for when choosing an event management company
How experienced are they? Talk to the agency's existing clients, read their testimonials

Can they deliver on time? Make sure they have the capacity and the contacts to deliver

Are they priced fairly? Marketing costs can get out of hand, so ask around, get a few different quotes

Can you work with them? Make sure you enjoy and trust the person you're dealing with
For superior events, check out
Swey Design
Plus: Discover more marketing services offered by Swey: