Stunning and affordable corporate branding, from Stellenbosch, serving all of South Africa. Swey is a multi-disciplinary communications agency in Stellenbosch and Cape Town, and we are extremely skilled at branding for numerous wine, agriculture, business, engineering, property, health and education brands.
Not to mention that we're contracted by some of the best-known universities in the country – and numerous municipalities and councils. Why? They know Swey offers a complete branding service at affordable prices, with beautiful design and precision execution that's delivered on time, every time.
FULL-SERVICE BUSINESS BRANDING
From corporate merchandising like caps, T-shirts, bags and stationery to signage and full-service corporate ID design and execution. We even do expert vehicle wrapping as well as events.
Bonus: Get it all done in one place – Ask Swey about also handling all your printing and graphic design.
CORPORATE BRANDING SOLUTIONS BY SWEY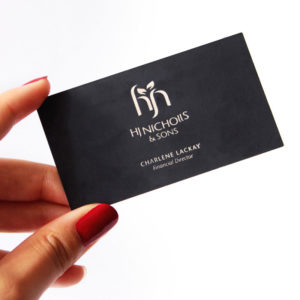 STRATEGIC BRANDING FOR A COMPLETE COMPANY REBRAND
From fresh to cold storage, and a whole new market to the talk to. See the remarkably strategic approach Swey took when doing a complete rebrand for HJ Nicholls & Sons.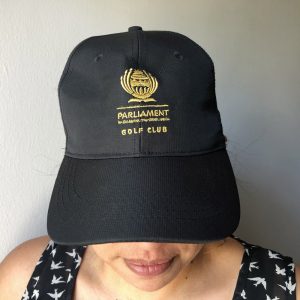 GOLF GEAR FOR PARLIAMENT
Ministers, MPs and Garry Player goodies. See what it took to deliver awesome branded gear to some of the biggest wigs in SA politics at the Parliament Golf Day.
CONTACT SWEY FOR SUPERIOR BRANDING
We'd love to grab a coffee and show you what we can do.
FAQs ABOUT BRANDING
Got a branding, signage, merchanding or corporate design query? Have a look at these frequently asked questions. Or, just ask us.
What is branding design?
In short, it's ensuring that everything you put out to the world matches your business's brand identity exactly. Whether it's various sizes, shapes and colours of corporate ID, like your logo, to signage, merchandising like caps, hats and stationery to big billboards and even wrapped vehicles. Everything must immediately be recognisable as belonging to your business, your brand.
Branding design is both creating and executing various internal and external visual elements in a way that people instantly know they are looking at something that belongs to your business.
Why is branding important?
It unifies everything that your business presents to the world. Branding ensures everything looks just right: The right colours, the right proportions, super professional and sleek. Depending on what your brand is all about, branding design ensures that everything you touch has that same look and feel.
What to look for when choosing a branding partner
How experienced are they? Talk to the agency's existing clients, read their testimonials

Can they deliver on time? Make sure they have the capacity and the contacts to deliver

Are they priced fairly? Branding costs can get out of hand, so ask around, get a few different quotes

Can you work with them? Make sure you enjoy and trust the person you're dealing with

Can they execute? Ensure they can both design and create the finished product, to save you valuable time and money
For superior branding, check out
Swey Design
Plus: Discover more marketing services offered by Swey: